Purchase of old gold
All gold jewelry and objects in good condition and also broken. For antique jewels we pay extra if resaleable. In case of doubt we use our in-house spectrometer. This way we can offer you the highest possible price and pay immediately!
The prices that we give for your scrap gold can you find further below.
Selling scrap gold at your gold bank
Oud goud verkopen kan u hier aan de beste voorwaarden
We buy gold jewels, also broken. We do not only buy your gold jewels, but also other types of old gold such as coins and watches.
You can also sell coins with collector's value. All taxes and premiums are included in the price:
(- 50gram: => per gram - € 0.50)
(- 20gram: => per gram - €1.00)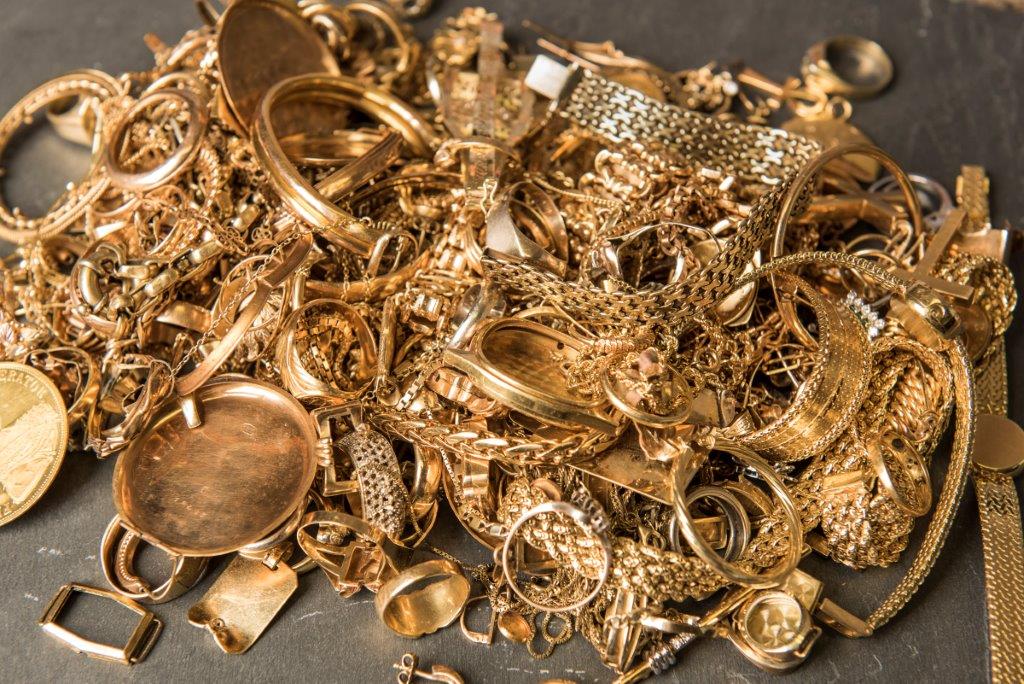 Price that we give for your scrap gold