Buy and sell dollars at your gold bank
You can always contact us for the sale of your gold dollar coins.
Are you a collector of gold coins? Then come and see us!
Damaged coins at demolition price 21.6, 22 or 24 kt.
The coin value is estimated according to the purity of the coins. We also buy non gold coins at a numismatic value!

Be sure to have a look at our Facebook page: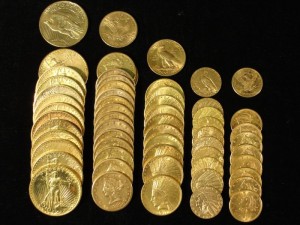 Price that we ask for our dollars